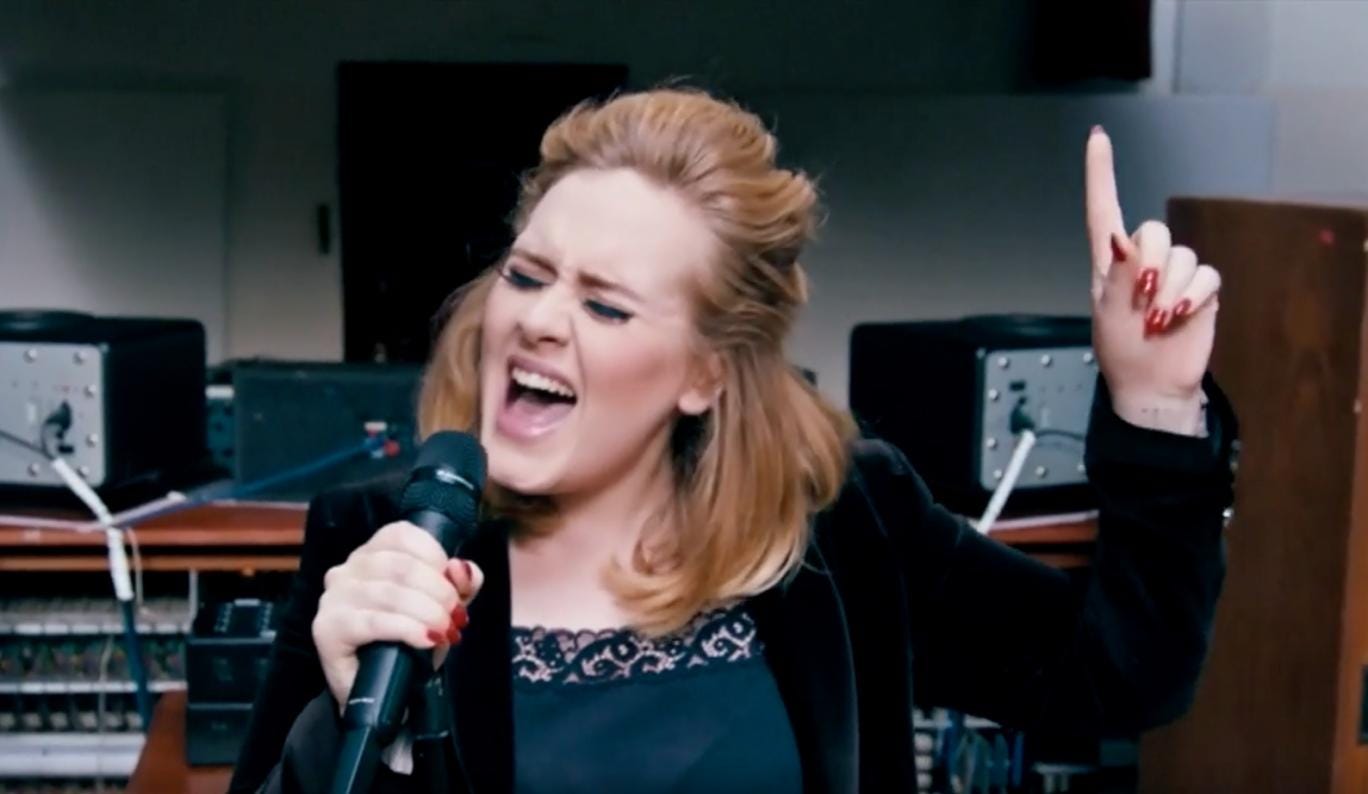 Another Adele song trickled in yesterday.  I am shocked that 2 days before the release of her album there have been no reports of the full album leaking to the internet.  In the meantime we have this one new video and a memorable quote showcasing her self-effacing wit.
"I did a Kim Kardashian," says the singer, 27, while discussing the massive cultural impact of her single "Hello" in an interview with Canadian entertainment TV show etalk. "Thank god it wasn't with my ass. It would've actually broke the internet if it was my bum!"
Here's the new nostalgia-tinged "When We Were Young", showcasing her emotive vocals.  "It's a whole new me" she exclaims when the song ends.