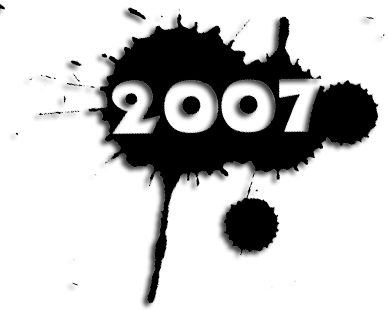 Albums are dying in 2007 so I found this a hard year to find 7 albums I still enjoy in 2017.
In Rainbow Radiohead Their grand internet distribution experiment of pay your own price worked especially well because this was such an amazing body of work.

Raising Sand Robert Plant and Alison Krauss Robert Plant finds a better foil to his wail than Jimmy Page's guitar and that's the sweet timber of Alison Krauss
For Emma, Forever Ago Bon Iver What a great introduction to an amazing talent.
Kala M.I.A. As much as I enjoyed looking inward listening to Bon Iver, I enjoyed M.I.A. block party vibe
The Reminder Feist The first album that both my daughters and I could enjoy together
Graduation Kanye West Before Kayne went over the top there was this album. It's good to listen to remind yourself of how witty, thoughtful and focused he could be
The Shepherd's Dog Iron & Wine Sam Beam expands his horizons and makes his intimate songs bigger and fuller. Instead of thinking of this as just background music, it made me focus on the strength of his song craft and realize what an amazing talent he is.